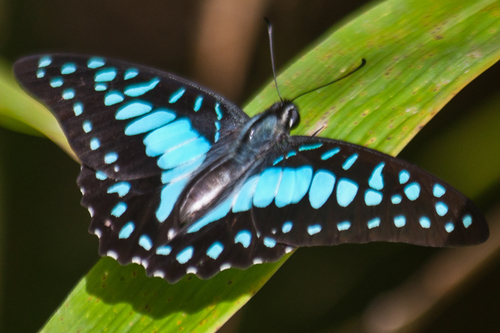 The Third Instar
23 May (18:06): As collected.
The Fourth Instar
24 May (16:06) and 28 May (06:34)
The Fifth Instar.
2 June (06:50) and 4 June (05:59)
The Pre-pupa
5 June (07:20): More-or-less pre-pupa.
The Pupa
6 June (13:10): A terrible photo but the only one I have.
The Adult
A newly eclosed adult.
The Host Plant
I don't know what the host plant was but it is likely to be one of the ones listed on the NHMUK site.
Note
If you want to see a more complete life history of this species (albeit a different subspecies), there is one available on the Butterflies of Singapore site.